Trivia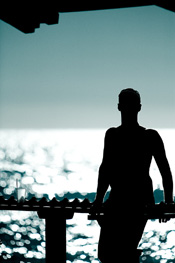 WARNING: There are some very out of the ordinary facts about Exuma that you might not know.
1. The Exuma Islands have been the location for James Bond films, not once, but twice!
2. The population of the Exuma islands is only about 3,600!
3. The area code for Exuma (as well as for the rest of the Bahamas) is 242.
4. The Exuma Cays Land and Sea Park is accessible only by boat. Do not miss a chance to explore this beautiful park. You might get to view the rare Bahamian iguana, which can reach 4 feet in length!
5. Some basic census-type facts:
People: African descent (85%), European descent (12%), Asian & Hispanic (3%). Included in the European category is a considerable Greek population.
Religion: Baptist (32%), Anglican (20%), Roman Catholic (19%)
Government: Independent state within the British Commonwealth
Head of State: Governor General Sir Arthur Foulkes
Head of Government: Prime Minister The Rt. Hon. Hubert Alexander Ingraham
6. For local news on-line, check out www.thenassauguardian.com
7. The first people to inhabit in the Bahamas were Lucayans, a tribe of the Arawak Indian group, who arrived near the turn of the 9th century. They were a generally peaceful people who lived mostly off the sea, fishing and harvesting shellfish, conch, lobster and molluscs. Not much remains of their culture besides pottery shards, petroglyphs and words such as old favourites like 'canoe,' 'cannibal,' 'hammock,' 'hurricane' and 'tobacco'.
8. In 1999, both Hurricane Dennis and Hurricane Floyd bashed into the islands. Many homes, roads, reefs and resorts were destroyed but by 2001, most of the damages were repaired.
9. Technically, the Bahamas is not part of the Caribbean, as many people think. Rather, it is part of the North American plate and is bordered to the east by the Atlantic Ocean and to the west by the Gulf Stream. You say tomayto, I say tomahto!