How to Buy a Timeshare in the Caribbean
The distinct and exotic beauty of the Caribbean attracts countless visitors every year. All inclusive resorts and timeshares welcome families, couples and vacationers of all ages to kick back and refresh, embracing the warm climate and relaxing pace of life. Savvy travelers know that it makes sense to buy a timeshare in this wonderful area of the world, as it assures them excellent lodging for an affordable price.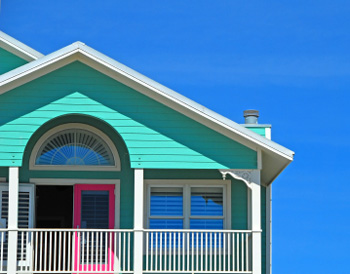 Attractive Caribbean Timeshares
The Bahamas have long been a favorite vacation spot. Only a short flight from many U.S. cities, destinations like Exuma, Bahamas are high on the wish list of many travelers. To buy a timeshare in the Caribbean is the promise of a stay in upscale resorts that include amenities galore such as full kitchens, swimming pools, gourmet food and private beach access . And with the convenience of timeshare ownership you can expect to have guaranteed accommodation in your preferred resort every year.
Exuma is considered one of the Bahamas "Out Islands." Unspoiled and full of amazing natural beauty, the luxurious timeshare resorts in this destination spot are well maintained and well managed. You can expect to be pampered.
The Best Timeshare Agreement for You
Although there are a variety of timeshare agreements, most of them consist of an annual vacation block of one week at your property. This property is shared with other timeshare owners, but you are assured of your time slot.
Some timeshare companies offer a selection of resorts, even multiple locations in a single destination. That is, you can pick your favorite Caribbean island, and plan to stay at a different resort every year. Other companies spread that flexibility to include the entire globe, allowing you to exchange the week entitlement for other vacation packages worldwide. The two basic timeshare models are: points system and traditional.
Points Vs Traditional
Some timeshare companies will sell you a points system, which is somewhat similar to a traditional timeshare agreement, but with distinct limitations and owner's rights. For example, instead of having a set week at your favorite resort, you can be assigned a certain number of points each year that can be used to book vacations in a wide range of locations, from Exuma to Portugal, and anywhere else in the world.
Points systems may give you better flexibility, but they also result in less control for the owners. Point levels can change, depending on several factors including popularity, economy and dates. This may leave you with a limited selection of locations for your annual vacation. Quite often, an owner will save points over a number of years in order to take an extended vacation. The choice is yours. Many find that the points program is the best timeshare deal for their family.
Traditional agreements follow a basic model. Travelers buy a timeshare for a set upfront cost, which entitles them to one week at a resort or selection of resorts. They are often able to rent out their timeshare, designate their week as a gift, or sell it through a recognized broker.
Some of the traditional agreements include a points-based system for additional time and features. Along with annual maintenance fees, these added programs are generally charged on an ongoing basis. Inquire about the programs offered by your preferred timeshare organization and choose the model that best suits your tastes and budget.
It is a wise decision to buy a timeshare. Visiting Exuma, Bahamas and other Caribbean locations each year will provide you with the rest and relaxation you deserve. And timeshares help you to do just that affordably.
Read about the option for renting timeshares.