Homeowners
WARNING: The advantages to owning a property on Great Exuma are numerous.
Many homeowners on Great Exuma say that although they came back to the island because of things like the awesome climate, the welcoming and open people and all of the exciting things that they can do while they are there, one of the main reasons that they first decided to purchase property here was for the investment value.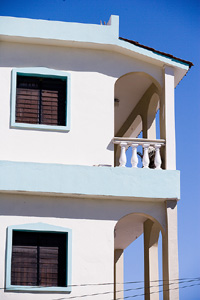 Experts and visitors agree that it is getting more and more difficult to find places that offer all of the advantages of a first-class location without getting "too touristy". It seems as though Great Exuma has achieved that delicate balance.
If you are looking for an alternative to stocks and bonds that provides a solid investment as well as enjoyment, the luxury villas on Great Exuma will exceed your expectations.
An investment in a home on Great Exuma offers tranquility, beautiful surroundings and a return on your initial outlay.
Other advantages to owning a villa on Exuma:
Income potential (rent it out when you aren't there). Some investors buy a home and rent it out year round.
Instead of vacationing in a hotel, it is your home (you can do what you want, when you want)
You can invite friends and family to stay with you
You can become part of the local scene
You know what to bring and/or you can leave your things there (no packing!)
The lifestyle is more slower-paced than at home
How cool would you feel inviting that hotty to your "Villa in the Bahamas"!
You always have somewhere to go if you just want to "get away"
Read more about Exuma Real Estate and the Top 5 Celebrities With Exuma Homes.