How to Rent a Timeshare in the Caribbean
Timeshares are a viable vacation option, perhaps more so today than in years past. Families can travel the world, visiting exotic locations, different cultures, and be pampered in upscale resorts, all for a reasonable cost. Learn how to rent a timeshare, and experience the advantages of this vacation model for yourself.
Timeshare resorts offer many benefits that standard vacation resorts cannot. The amenities are upscale and the staff is incredibly attentive. Your lodgings are generally designed like a condo, including a full kitchen and separate bedrooms – an ideal set up for couples, families and retirees. Many have swimming pools and recreational activities.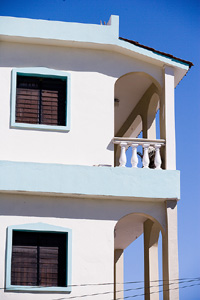 How to Choose a Caribbean Destination
Start by narrowing down your list of dream destinations. The Caribbean should remain one of your favorite vacation spots as they offer an exceptional climate, spectacular landscapes and plenty of activities, both indoors and out. The Bahamas are especially popular, given their proximity to the United States, and their relaxing pace of life. Exuma, boasting an impressive selection of timeshare resorts, is an exotic outer island in the Bahamas, and one of the most desirable destinations for many travelers.
How to Research Timesharing
There are various timeshare marketplaces online. Vast networks are set up to help renters connect with timeshare owners; these organizations can help you arrange a dream holiday.
Research the destinations on your list and several resorts
Browse through images of timeshare properties available for rent
Gather information on the location of restaurants and recreational activities
Contact the owners via email or telephone.
Although this method is the easiest way to rent a timeshare, a good marketplace will have some valuable characteristics that others do not have. Look for a set up that has certain standards for rental, including full disclosure and a mediation channel should things go wrong. Find out whether the marketplace takes a cut of the rental fee, and if rental price negotiation is possible.
Be sure that you receive a written rental agreement from the owner or the marketplace (sometimes you will be given both). This serves as your record of payment and will outline the resort's standards, your rights and responsibilities as a renter, and the rights and responsibilities of the timeshare owner.
Why Rent a Timeshare When You Could Buy?
Many vacationers start by renting a timeshare, prior to investing, as it allows them to sample the resort before making a major commitment. Perhaps you have been considering buying a timeshare, but are unsure as to which organization offers the style and package that suits your family. Renting is the ideal way to find out.
You will discover that to rent a timeshare for a holiday is typically more expensive than the cost of an owner's vacation. Why? Because owners have committed and invested their hard earned money, while renters have not; hence, renters have to pay a premium for opting out of the traditional timeshare agreement. Renting allows your family to take pleasure in the benefits of timeshares without the long-term commitment of timeshare ownership..
Although both options allow you to enjoy the luxurious amenities of first class destinations, chances are that once you rent a timeshare at a Caribbean resort, especially on beautiful Exuma, Bahamas, you will most likely be convinced on buying one.
Read about the option for buying timeshares.