Planning a Trip
WARNING: Planning a trip to Great Exuma, Bahamas will cause your pre-trip stress levels to drop.
When you think back to trips that you have taken in the past that you have enjoyed, what is your predominant feeling? Being relaxed, not having a care in the world, basically, not stressed out! How good does it feel when you are sitting on a beach, reading a book that you have been wanting to read for a year and you realize how happy and relaxed you are at that very moment?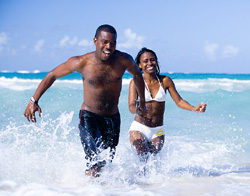 One of the great things about living on Great Exuma Island (excuse the pun) is that you don't have to pre-plan anything. You do not have to register in advance to go sailing or to explore the surrounding areas. In fact, you do not have to plan to do anything when you go there because you know that you will be coming back very soon!
So, if you do not want to do anything more than eat seafood all day and catch up on your reading, or brush up on your cribbage score or just walk and walk for miles, you can do that too!
Another of the super things about staying at Great Exuma is that you eliminate these stressors because you are not staying at some regular resort or hotel where you do not know what to expect. In fact, even packing can be a breeze because you may have left your vacation wares the last time you were there (no worries if you leave things behind, it is your place!)
Also see TripAdvisor.com for reviews of vacation spots, hotels, resorts, and travel packages.
Exuma International Airport (George Town GGT) has many incoming flights from major airlines as well as charter companies and private planes. See the flights page for details.
Ways to Travel in the Bahamas - Information about planning a trip to Great Exuma, Bahamas including traveling methods on or off the island.