History
WARNING: Once you get to know a little bit about Great Exuma, Bahamas, you will want to know more.
When you are out exploring the surrounding islands, you might want to bring your treasure map because history tells us there just might as well be booty to be plundered in this area of the world!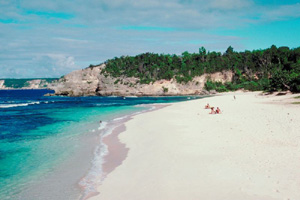 In 1492, Mr. Columbus landed on the island of San Salvador in the Bahamas. Named "Baja Mar", which means "shallow sea", these islands were inhabited as early as 300 to 400 CE.
Very important shipping channels eventually surrounded the Bahamas. Because of this, piracy became a common practice in this area. The many cays and inlets became hiding spots for the criminal pirates and their treasures. Imagine what fun it would be to create a treasure map for your children or even your partner and make it a special outing or activity to do together!
The official language of the Bahamas is English, so if you are reading this and understanding it, then you should be fine for communicating while you are in the Bahamas. The local Bahamian dialect is somewhat understandable, and locals will switch to a Standard English for those who are not accustomed to the dialects which vary slightly from island to island.
If you have ever wanted to try a James Bond move, a visit to Great Exuma might give you that opportunity. Since in the Bahamas, we drive on the left, you can pretend that you are Mr. Bond (or perhaps Austin Powers, depending on your preference!)
The latest census shows us that the approximate population of the Bahamas is only 225, 000 people. Georgetown has a population of about 800 and all of Great Exuma is populated by only about 1300 people. Informal studies say that if you spend at least one full year in the Bahamas, you will share a rum punch with approximately half that number (tease!).
A Brief History of Exuma Islands
These islands were once called Suma and Yummy. The very first settlements were established by the Lucayan Indians, descendents of the first inhabitants of the Bahamas, who traveled the long boat voyage to the Caribbean from Africa's Mosquito Coast region.
Suma and Yummy underwent many transformations over the years. In the 1500s, the Spanish arrived and turned the area into a productive salt raking colony. Eventually, Exuma became the main salt mining island of the area.
In the 1700s, American Loyalists left their homes after the war and came to the islands with their slaves to establish cotton plantations. During this period, Exuma, Cat Island and Long Island became important exporters of cotton. However, in time, cotton crops failed due to depletion of the soil and plant infestation by caterpillars.
Of course, piracy has always been part of the islands' history. Exuma's countless hidden coves and cays made it an ideal place for pirates to take refuge and hide their stolen goods.
Interesting Places to Visit in the Exumas
Without question, history buffs will wish to explore the ruins of Hermitage Estate and the old tombs of Rolle Town, but they should also check out The Salt Beacon, an important landmark on the island. This 30-foot tall structure was built to help guide ships, most of which were part of the important salt trade during that era.
People who read this article were also interested in Great Exuma Bahamas First Ever Regatta.