Georgetown, Bahamas
The capital of the Exumas is Georgetown. It is located on Great Exuma Island. The Exumas are a chain of islands that stretch to about 100 miles long. The Tropic of Cancer runs directly through Georgetown and approximately 900 people live in this seaport, a favorite spot for yachters. There are two major yachting events: the Annual Family Island Regatta in Elizabeth Town and the Annual Georgetown Sailing Regatta held every March.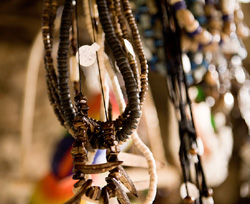 Georgetown has a colorful history and its pink and white Government Building, which is said to have been inspired by the architecture of the Government House in Nassau, grabs the attention of tourists. It has an intriguing past. Pirates used Georgetown's deep water harbor during the 17th century and the "plantation aristocracy" from Virginia and North and South Carolina settled here in the 18th century. Elizabeth Harbor became a refitting base for British vessels and the U.S. Navy used the port during World War II.
Shopping includes gift shops, grocery stores and the outdoor straw market. The Sandpiper, owned by Diane Minns, offers a selection of Bahamian crafts such as straw baskets, ceramics, watches and postcards. Diane welcomes anyone to watch her at work. There is also a Scotia Bank, a gas station, scooter rentals, tour operators, and several other types of shops.
If you want to go out at night for a good time there are a few choices. The summer nights may be a little quiet but action can usually be found at Club Peace and Plenty during the winter months. Activities such as poolside parties and live bands that continuously keep both visitors and locals on the dance floor are a lot of fun. Two Turtles Inn and Eddie's Edgewater are also spots you should try out. One half mile from Georgetown is February Point which includes a great restaurant/bar that has live music one night per week. Another option, but further out of town, is the Four Season's Hotel which has a number of bars both indoor and out.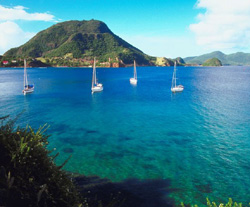 If you're the active type, Georgetown has plenty to keep you busy. You'll find some of the most beautiful beaches on Stocking Island in Elizabeth Town. Both snorkelers and divers will enjoy exploring the many underwater caves and coral gardens. Aside from the annual yachting and sailing regattas, you can head to Lake Victoria in the heart of Georgetown. It covers two acres and there you can enjoy boating, sailing and sea kayaking.
For those who enjoy a relaxing game of golf, Sandals Emerald Reef Golf Club, on Queen's Highway was designed by professional golfer Greg Norman. Green fees are $175 weekdays and weekends for 18 holes.
If golf isn't your game, try fishing. Many visitors come to the Exumas and Georgetown just for bonefishing. Guides are available to show you how to do it and to give you a good time.