Day Trips
WARNING: Each time you leave Great Exuma, you will still have a "New Places to Explore" list.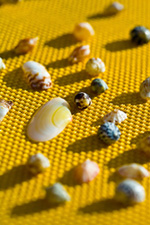 Although many places on Great Exuma Island are very private and secluded, one of the main towns, Georgetown, is relatively close by. Here is where you can get a taste of the local life! Although the town itself has a low-key vibe, there is a lot to see and do!
To get to Georgetown, you can do like many people who come to visit Exuma do, and rent a moped to cross the small bride at the southern tip. But, if you are hesitant about the "mortal dangers" that scootering may ensue, fear not, you can do the trop to Georgetown on foot too!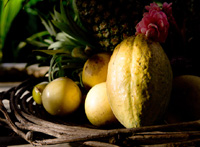 In Georgetown, there are fun grocery stores where you can sample local specialties and pick up any essentials you need back at your villa. Take the time to browse in the quaint, specialty shops in Georgetown. Along with the international products, you can also find great bargains on local goods, such as Bahamian weavings and jewelry.
Stop in at the restaurants while you are there as well. Many of the restaurants in Georgetown have a reputation for outstanding service and incredible food all served in a laid-back, yet elegant setting.
And what about your neighboring surroundings? Considering that there are about 365 islands nearby, imagine the endless possibilities that exist for a day spent in your boat, exploring… Maybe you will find a particular bay that has the most amazing trees and flowers. Perhaps you will discover THE perfect picnic spot and it becomes a new family tradition to visit it every time you are on Great Exuma.