What Are Timeshares and Do They Really Save You Money?
Vacations are essential in our busy life; not only do they enrich our cultural experience, but they also help us connect with our loved ones and recharge our mind, body and spirits. In an effort to save money and make traveling easy, people of all ages are investing in timeshares. So what are timeshares? And how can such organizations and clubs help you spend less while traveling more?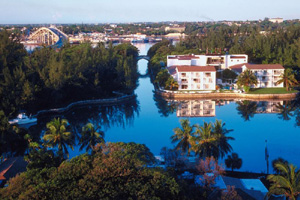 There are a variety of different timeshare models, but the basic principle is in large part the same. Vacationers can buy a membership that entitles them to use space within a resort complex or collection of resorts for a certain period of time each year.
Depending on your travel preferences and budget, timeshares may be an excellent way to save money, especially if you like to vacation in luxurious resorts, and in desirable locations such as Exuma, Bahamas.
Exuma is an exotic island in the Bahamas, only a short airplane trip from the coast of Florida. It is a popular timeshare destination with several high-class resorts that offer various activities and amenities. Other islands in the Caribbean, as well as other amazing places in the world, promote timesharing as an ideal way to visit different countries, all the while staying within the limits of your budget.
How Do Timeshares Work?
The workings of a timeshare membership are similar to property leasing arrangements, unlike property ownership. If the contract is deeded, it provides you partial ownership in the space; on the other hand, if the contract specifies a right to use, then your stay is for a limited period of time, at the end of which the rights will revert back to the company or property owner.
Those who choose to own a timeshare are not only entitled to their space, but also have the right to do the following with it, depending on the stipulations of the original agreement:
sell
give it away as a gift or charitable donation
exchange it for a stay at another timesharing resort
Set Up of a Timeshare Unit
While worldwide locations may feature a high rise or town home set up, timeshares in Exuma and other Caribbean islands are typically built as a resort-style condominium. There may or may not be beach access. Depending on the country's climate, timeshare units usually have a swimming pool, and many offer recreational activities.
Timeshare units generally come with a full kitchen, allowing you to prepare meals at home, an excellent way to save money when taking this type of vacation.
What Are Timeshares Dues?
Your membership into the timeshare organization will carry an annual maintenance fee or timeshare dues, which entitle you to the vacation time stated in your timeshare agreement. Dues also cover administrative costs, property upkeep and resort staffing; they do not cover travel to and from your destination.
Timeshares dues may or may not be subject to change, depending on the specifics of your agreement. There could be an annual maintenance fee that changes sporadically over time, or a set increase built into the agreement. So ask about the cost of the fees and the terms involved. Find out if the sale of the timeshare must adhere to a fixed price, and whether opting out or selling the unit will carry a cost. As with all contracts, you must read the fine print.
What are the Benefits of Timeshares?
Purchasing a timeshare in Exuma, or anywhere else, boosts the promise of a yearly vacation at reasonable cost, and wonderful accommodations.
Many timeshare owners claim that they feel pampered beyond expectations while staying at timeshare resorts in Exuma, Bahamas. Upgrades and maintenance is continuous, ensuring a top quality vacation experience. Some timeshare resorts are exclusive – meaning that only owners or guests of owners are allowed on the site – while others are open to everyone.