The Many Wonders of Flamingo Bay
Great Exuma Bahamas has earned its remarkable reputation by being one of the most desirable vacation destinations in the world. Discriminating travelers choose Great Exuma for its friendly people and stunning natural beauty. The island may be small but there are many beautiful sights to see, one of which is the impressive Flamingo Bay.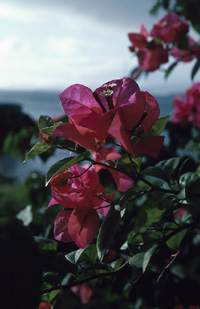 Located just 2 miles south of George Town, Flamingo Bay is a scenic paradise. Boasting one of the most beautiful beaches on the island, the bay is a quiet enclave, home to only a select number of luxurious villas. A spectacular coral reef, approximately one mile out, prevents breaking waves and allows you to walk on a sandy ocean floor and swim in calm waters.
Unlike many Caribbean destinations, Flamingo Bay is not densely populated and does not play host to an endless number of tourists. Life in and around the bay is serene and relaxed, yet there is still much one can do. There is a view of Stocking Island which can be accessed by kayak or other boat. Fishing enthusiasts can enjoy the excellent bonefishing nearby. If a game of golf is more your speed, a visit to the Greg Norman golf course is in order. Located up the coast at Emerald Bay and designed by the golf legend himself, this 18-hole championship course is one of the best ocean-side courses in the world. And, even if you are not an avid boater, it is impossible to remain unimpressed by the Bay's marina. Stroll around and marvel at the stunning vessels or hop aboard one for the day.
For those with refined taste, George Town is only one half mile up the coast. Although the February Point restaurant in Flamingo Bay is definitely worth a visit, George Town also offers several restaurants that serve local specialties. George Town also has a number of specialty shops, a bank, a gas station, scuba shops, day-trip planners, bicycle rentals, grocery stores and everything to satisfy your needs and more.
Flamingo Bay has a variety of attractions that appeal to all tastes. Enjoy fine dining, world-class sport, upscale shopping and unparalleled natural beauty - everything you need for your dream holiday!
People who read this article were also interested in The Exuma Islands – Golfer's Paradise.
About the Author:
Fred Coolridge is the content manager and author for the website Great Exuma Island, Bahamas - www.exumabahamas.org.