Bahamas Travel Tips: How to Save Money on your Bahamas Vacation
For many of us, a trip to the Bahamas is a dream come true. We carefully manage our money all year round in order to pay for this long-awaited vacation in the sun. The Bahamas offer numerous tourist attractions, activities, and restaurants, making it easy to inadvertently overspend, especially on vacation. A few Bahamas travel tips can help you plan an effective budget before you set off on your wonderful holiday.
When should you go to the Bahamas?
If you choose to vacation in the Bahamas during the off-season, which runs from late spring to late fall, you will gain many advantages, including low airfare. Because a small number of individuals journey to the Bahamas during the off-season, there will be less competition for hotel and restaurant reservations, beach space, sports activities and tourist attractions.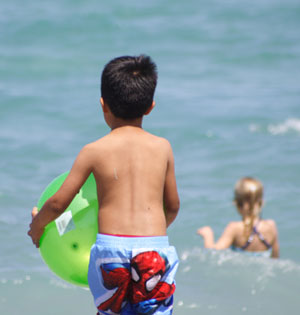 As for saving money, rates for car rentals are typically lower than during high season, as well as hotel accommodations. Shops and boutiques are less busy; hence, you can often find great bargains. When you travel to the Bahamas during the slow season, you can encounter some potential inconveniences such as diminished services and accommodation areas that are closed for maintenance or renovations. However, the advantages could overshadow the negative aspects.
Where should you stay?
The hotel or resort you choose for your holiday in the Bahamas will be one of your major expenses and should therefore be selected with your finances in mind. Stay at the Atlantis or the Sandals Emerald Bay and you are bound to drop a pretty penny, but stay at a hotel such as the Comfort Suites and you will most likely remain within your budget. Being situated right next door to the Atlantis, Comfort Suites offers many of the same perks and benefits as the Atlantis. You will actually have full access to the Atlantis Resort beaches and water parks, swimming pools, spas, tennis courts, and restaurants! There are dozens of beautiful low-budget places available to you. If you are an active vacationer who spends little time in a hotel room, there is no need to indulge on luxurious accommodations. See here for accommodations or resorts.
If you have your heart set on staying at Atlantis and would rather not choose an alternative, try Harborside at Atlantis. This small community within the Atlantis Resort complex is actually made up of timeshare suites, which can be rented at surprisingly affordable rates when you rent from an owner rather than reserving your suite through Atlantis. Guests who secure Harborside suites this way enjoy the same great amenities as those who booked through the resort, but often pay much less.
What about food?
Here are some important Bahamas travel tips on eating. With the high number of restaurants, cafes, diners, and bars at your disposal, deciding where and what to eat can become a daily task, all the while wanting to keep your expenses down. One sure way to efficiently manage your food and beverage money is to have a food plan, one that will allow you to enjoy a variety of local foods at an assortment of restaurants. Some of the resorts and hotels in the Bahamas offer such food plans for approximately $75 US per day per person. Or, before you leave on your holiday, you can do your own research on Bahamian restaurants and determine where you want to eat and how much you are willing to spend. The key is to make a realistic budget and stick to it!
Some Quick Bahamas Travel Tips for the Party Animal:
Purchasing an entertainment pass for one flat fee will grant you access to various clubs and bars, including a schedule of the times they are open.
Bring extra cash for tipping and for any possible cover charges because some weekends can be hectic. Before going to the club of your choice, ask your taxi driver or the hotel clerk if any discount passes are available for that particular club.
If you drink alcohol, sample the various types of Bahamian rum. Bartenders are quite popular for pouring potent drinks; so you can have a good time for just a few dollars.
Traveling to the Bahamas for a family vacation does not have to leave you with an empty bank account. Choosing to get away during the off-season, making the appropriate accommodations, and opting for a food plan are sure ways to economize. Follow these Bahamas travel tips and you can look forward to planning many more future holidays.

About the Author:
Fred Coolridge is the content manager and author for the website Great Exuma Island, Bahamas - www.exumabahamas.org.